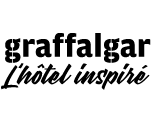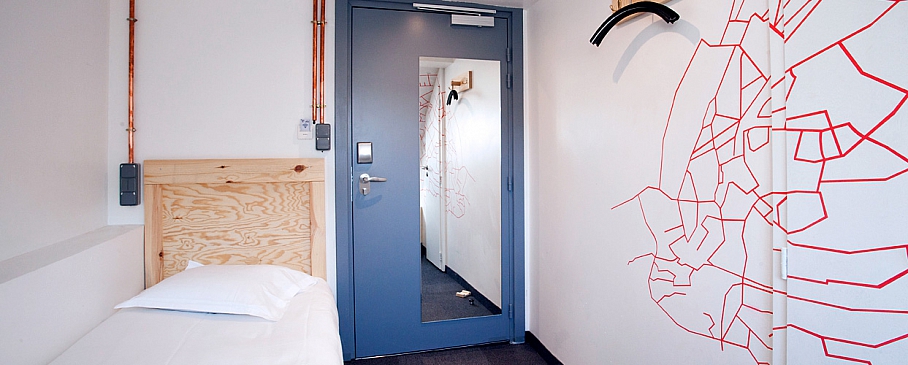 Room 408
Artist : Pierre FRIGENI (isogram)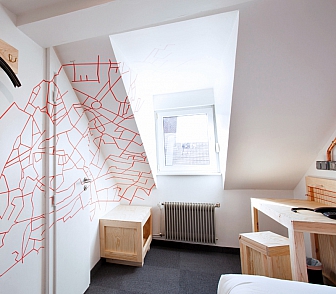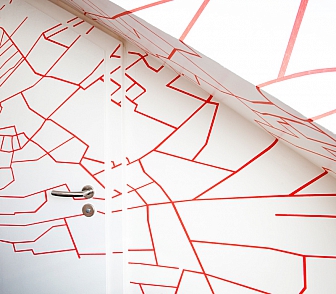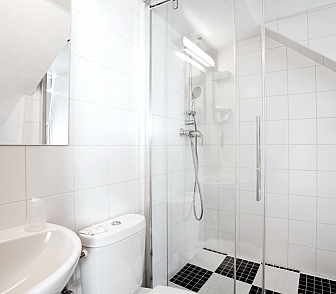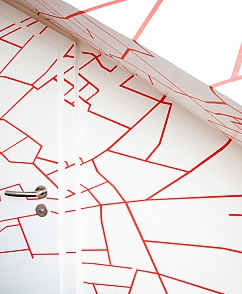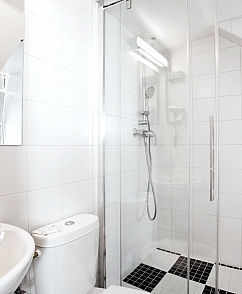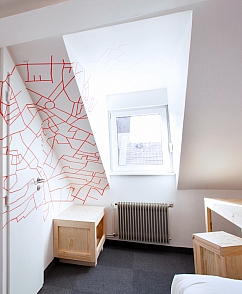 From the Western culture point of view, the city
is represented by perspective views: urban architecture carries volumes which, for the pedestrian, the walker,
the inhabitant and the citizen, when he is walking around,
lead to a perception of fleeting space.
And yet the tool of those world wanderers (sailors and shippers) and those who design the city is the map.
The map, as a tool for understanding and knowing
the world. I questioned myself about this perspective
while skateboarding in the streets of Strasbourg.
The search for smooth surfaces is an integral part of this sensitive exploration, which makes this a singular way to apprehend the city. I invite you to lie down and observe this graphic accumulation of lines not so abstract, and if you want, suggest your own interpretation of a Strasbourg exploration on a skateboard...
Fed by urban culture, Pierre Frigeni's work articulates around the notions of movement and circulation. He uses his physical knowledge of the city, through the skateboard, to reinterpret the urban space in a graphic way. Geometry and orthogonality of shapes, displacement and construction in space. His work combines applied practice, graphic design and plastic practice, photography and illustration, and constitutes a real creative potential of urban gathering architecture and movement in space.
LE FLÂNEUR EST INDESTRUCTIBLE
Starting at 80 €**
- 10 m²
- Streetside
- 1 Single bed
- 1 person maximum
- TV
- Free WiFi
- Desk
- Walk-in shower
- Hair dryer
- Air conditioning: no
YOUR STAY
Number of person(s) : 1
Number of nights : 1
Rate : 80 € **
reloadpage
finalise
** Excluding special Christmas rates for nights from 27 November 2020 to 01 January 2021 included.
Hotel & Restaurant, 17 rue déserte, 67 000 Strasbourg - Bas Rhin Alsace (quartier gare) / Tél : +33 (0)3 88 24 98 40 / contact@graffalgar.com