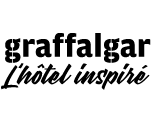 Room 409
Artist : FERNI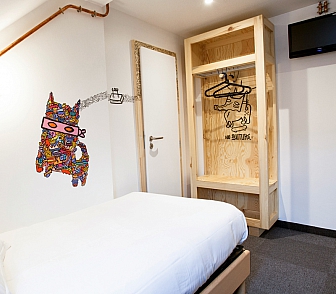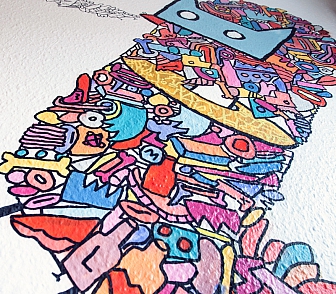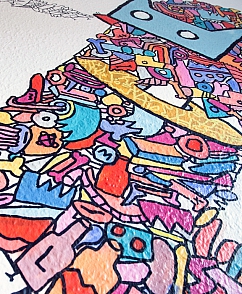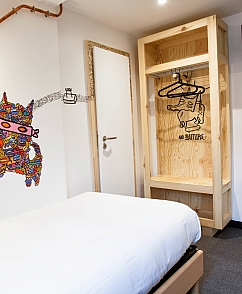 Chaos has never been so beautiful.
Fernand Kayser alias Ferni: from Mulhouse, the artist graduated as a recurring monomaniac. Fond of superposition, he composes real microcosms populated by funny masked animals, unusual objects and fantastic shapes of all types. His work is a form of automatic writing that draws him into a chaotic and colourful universe, between childish exploration and unconscious wanderings.
Each part of his artworks is linked to the other, and all together, are precious objects to him, that he collected in a part of his brain (like a collector). For their aesthetics or for what they represent, they all eventually find their place in a composition and sometimes they don't get out of that composition.
Obsessed by the punk imagery and the industrial wealth of his hometown, Fernand tries to find an organization to his mental chaos.
VIVEMENT JAMAIS !
Starting at 80 €**
- 10 m²
- Streetside
- 1 Single bed
- 1 person maximum
- TV
- Free WiFi
- Desk
- Walk-in shower
- Hair dryer
- Air conditioning: no
YOUR STAY
Number of person(s) : 1
Number of nights : 1
Rate : 80 € **
reloadpage
finalise
** Excluding special Christmas rates for nights from 27 November 2020 to 01 January 2021 included.
Hotel & Restaurant, 17 rue déserte, 67 000 Strasbourg - Bas Rhin Alsace (quartier gare) / Tél : +33 (0)3 88 24 98 40 / contact@graffalgar.com