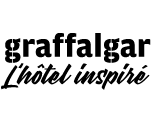 Room 403
Artist : Christophe URBAIN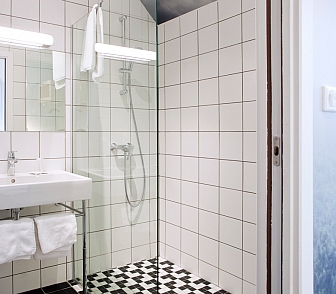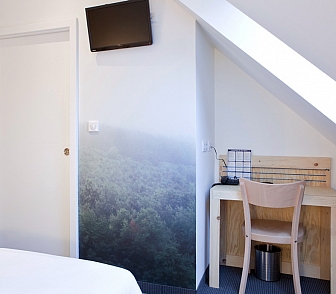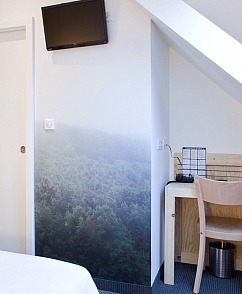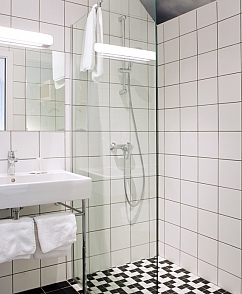 Landscapes are blurred by snow or mist,
half-real or half-dream.
«Upon opening his eyelids, he believed himself lying a few months earlier in another land.» In Search of Lost Time - Marcel Proust
Whether for personal or commissioned work, Christophe Urbain prefers choosing the most appropriate tool from his technical range, the most efficient approach to treat the subject matter. His mastery and use of many different photographic formats prevents him from becoming locked into a specific process and encourages experimentation.
His curiousity is also evident in the articulation of his work in three themes: fiction, reportage, and portrait. These different approaches nourish each other… responding to his initial impetus: to be open to the world and broaden his perspective on it.
ANOTHER DREAM
Starting at 100 €**
- 15 m²
- Streetside
- 1 Double bed (KINGSIZE)
- 2 persons maximum
- TV
- Free WiFi
- Desk
- Walk-in shower
- Hair dryer
- Air conditioning: yes
YOUR STAY
Number of person(s) : 2
Number of nights : 1
Rate : 100 € **
reloadpage
finalise
** Excluding special Christmas rates for nights from 27 November 2020 to 01 January 2021 included.
Hotel & Restaurant, 17 rue déserte, 67 000 Strasbourg - Bas Rhin Alsace (quartier gare) / Tél : +33 (0)3 88 24 98 40 / contact@graffalgar.com