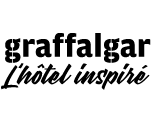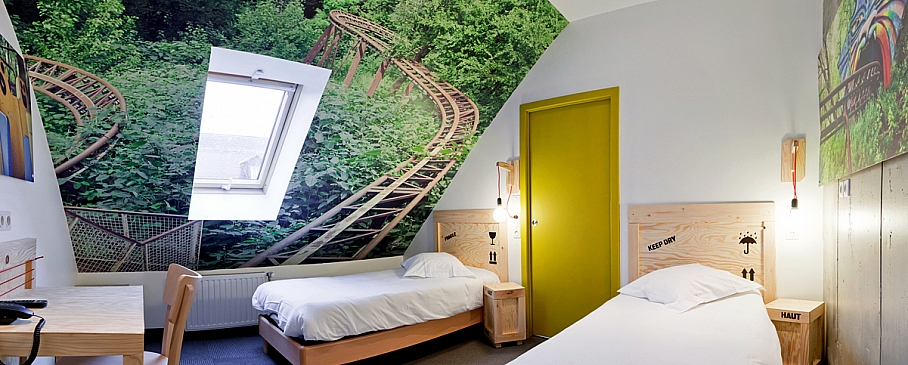 Room 401
Artist : HURLUBERLUE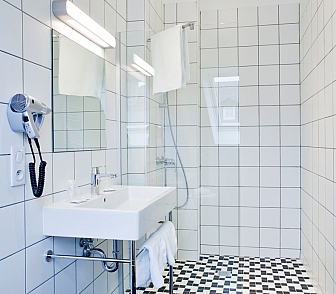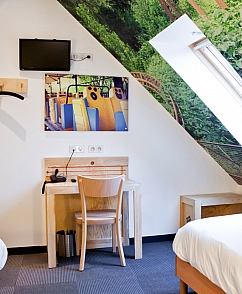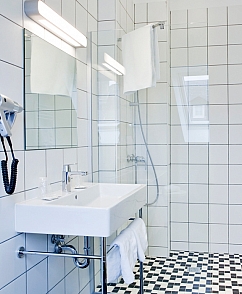 "For this room, I wanted to put viewers inside the pictures to give them the impression of being right
in the amusement park, on the tracks, ready for departure. Fasten your seatbelts!" According to Hurluberlue
Lover of modern ruins, Hurluberlue seeks to document man's imprint on natural and urban landscapes.
Hurluberlue (Mylene Fuhrmann) is a jack of all trades, dedicated photographer, vivacious tormented soul. Fascinated by the past and the history of places, her interest in urban exploration coincided with her discovery of photography.
A school project took her to an abandoned site for the first time. It was a eureka moment and the point of departure for her photographic style today. Over the years, her adventures have taken her to places ever more thrilling and amazing. With one thing in common – abandoned and time-worn - these places are many and varied: old public institutions, hospitals, dwellings, amusement parks, industrial wastelands…
ABANDONED LEISURE
Starting at 100 €**
- 18 m²
- Streetside
- 2 Single beds
- 2 persons maximum
- TV
- Free WiFi
- Desk
- Walk-in shower
- Hair dryer
- Air conditioning: yes
YOUR STAY
Number of person(s) : 2
Number of nights : 1
Rate : 100 € **
reloadpage
finalise
** Excluding special Christmas rates for nights from 27 November 2020 to 01 January 2021 included.
Hotel & Restaurant, 17 rue déserte, 67 000 Strasbourg - Bas Rhin Alsace (quartier gare) / Tél : +33 (0)3 88 24 98 40 / contact@graffalgar.com