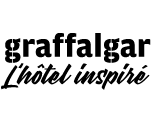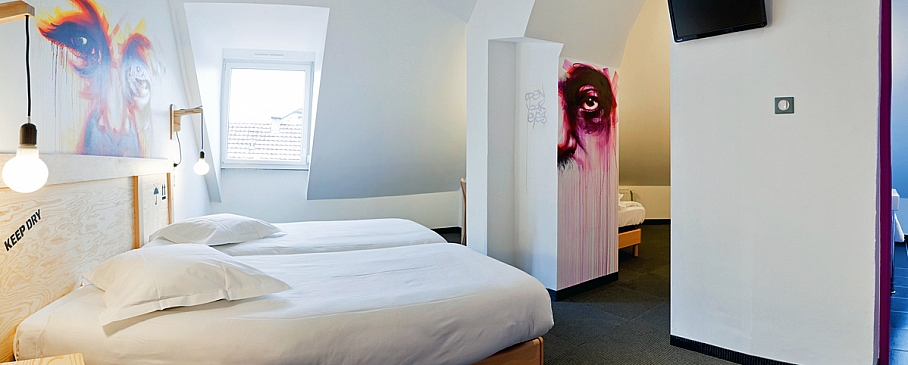 Room 402
Artist : DAN 23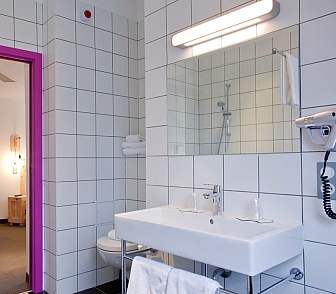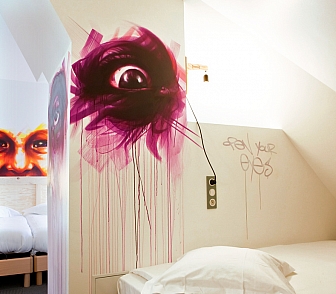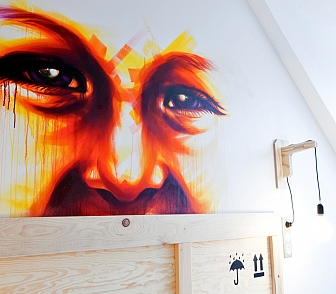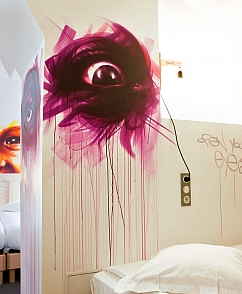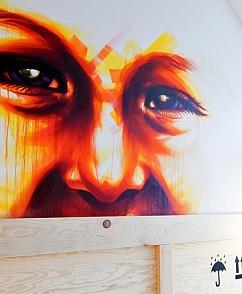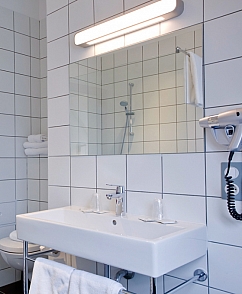 Open your Eyes
I created an understated atmosphere, in contrast
with other rooms, where attention is attracted to a series of expressions inviting us to reflect on ourselves,
our societies and how they work.
In 2006, after years of painting watercolors of musicians, Dan23 opened a gallery in Strasbourg. However, his first solo show took him not into galleries but to festivals and concerts around the world to make live paintings.
In 2013 he decided to quit the stage and engage with the street more intensely, scattering luminous portraits carrying the name of a song and representing different encounters during his life.
The project Tour Paris 13 opened doors and the urban art gallery Mathgoth in Paris invited him to mount a one man show in 2014. 2014 was also the year that Dan23 opened his new Strasbourg gallery called Open Your Eyes at 120 Grand'Rue.
OPEN YOUR EYES
Starting at 120 €**
- 30 m²
- Streetside
- 4 Single beds
- 4 persons maximum
- TV
- Free WiFi
- Desk
- Walk-in shower
- Hair dryer
- Air conditioning: yes
YOUR STAY
This room is not available for this period
reloadpage
search
** Excluding special Christmas rates for nights from 27 November 2020 to 01 January 2021 included.
Hotel & Restaurant, 17 rue déserte, 67 000 Strasbourg - Bas Rhin Alsace (quartier gare) / Tél : +33 (0)3 88 24 98 40 / contact@graffalgar.com