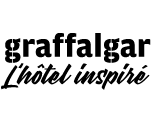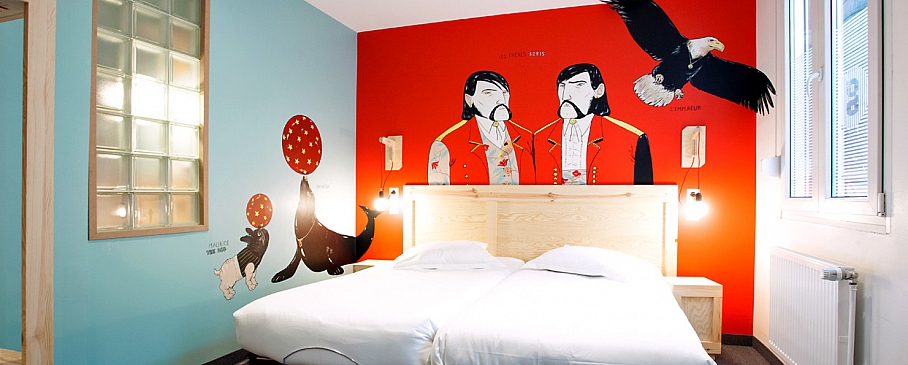 Room 106
Artist : Delphine HARRER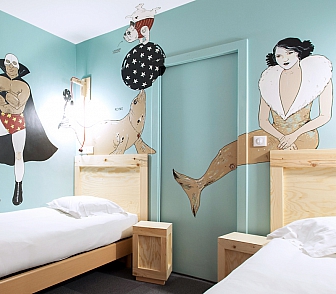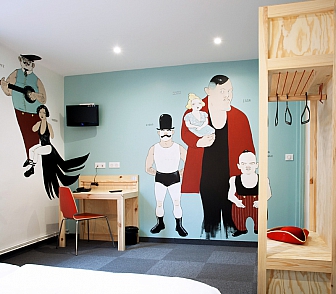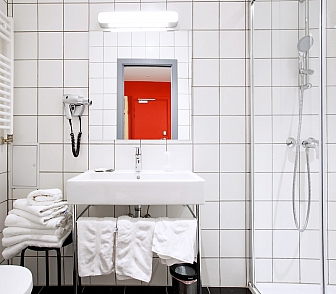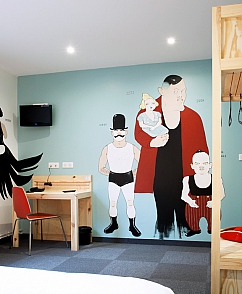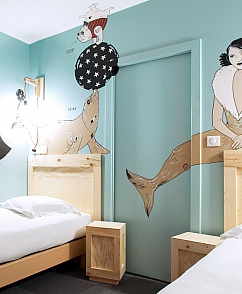 Delphine's universes are made of extraordinary characters.
For our hotel, she explored one of her favourite thematics: The Barnum Circus. Her freaks are inspired by some real figures of the Circus history. She also studied in detail the dress code and the jewellery of the 30's, so that her gallery of portraits may be as true as possible.
In this room, everybody is at the same level… the characters have a human size, you know their names, and they are ready to look you in the eyes so that you can share a moment of your existence with them.
Fun fact: Delphine was also a teacher, and three of our artists were her students.
LA BARNOOM
Starting at 120 €**
- 30 m²
- Courtyard
- 4 Single beds
- 4 People maximum
- TV
- Free WiFi
- Desk
- Walk-in shower
- Hair dryer
- air conditioning: no
YOUR STAY
Number of person(s) : 4
Number of nights : 1
Rate : 120 € **
reloadpage
finalise
** Excluding special Christmas rates for nights from 27 November 2020 to 01 January 2021 included.
Hotel & Restaurant, 17 rue déserte, 67 000 Strasbourg - Bas Rhin Alsace (quartier gare) / Tél : +33 (0)3 88 24 98 40 / contact@graffalgar.com