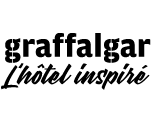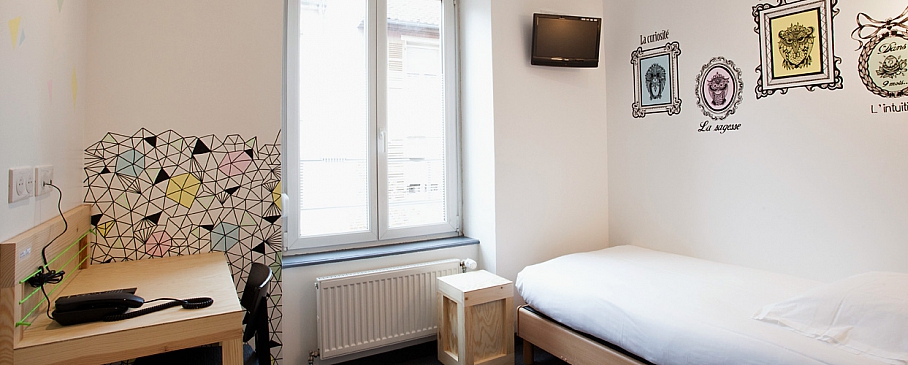 Room 208
Artist : MISS KINKY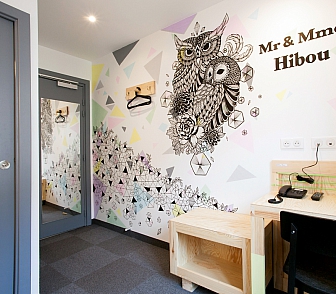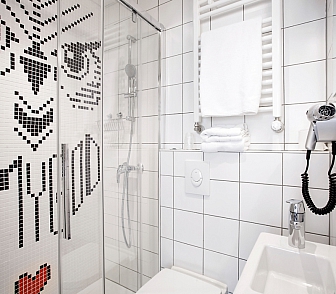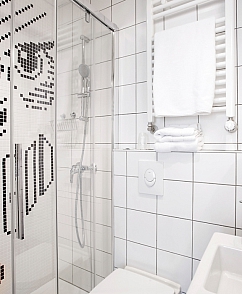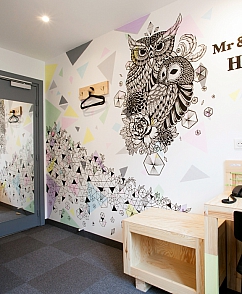 MISS KINKY lets you enter her world
in room 208 by staging Mr HIBOU's family.
MISS KINKY
Florence a.k.a MISS KINKY, is passionate about drawing and painting. Self-taught artist, she made her first works about 7 years ago, moving from sneakers customization to canvas painting. It was at the end of 2012 that she developed a desire to experiment drawings with a recurring character: Mr HIBOU.
With a style inspired by tattoo designs, each owl is painted or drawn with a different technique such as acrylic, watercolour, Rotring and since her intervention at Graffalgar: mosaic tiles.
MY OWL'S FAMILY
Starting at 80 €**
- 10 m²
- Streetside
- 1 Single bed
- 1 person maximum
- TV
- Free WiFi
- Desk
- Walk-in shower
- Hair dryer
- Air conditioning: no
YOUR STAY
Number of person(s) : 1
Number of nights : 1
Rate : 80 € **
reloadpage
finalise
** Excluding special Christmas rates for nights from 27 November 2020 to 01 January 2021 included.
Hotel & Restaurant, 17 rue déserte, 67 000 Strasbourg - Bas Rhin Alsace (quartier gare) / Tél : +33 (0)3 88 24 98 40 / contact@graffalgar.com