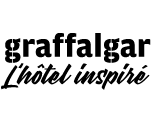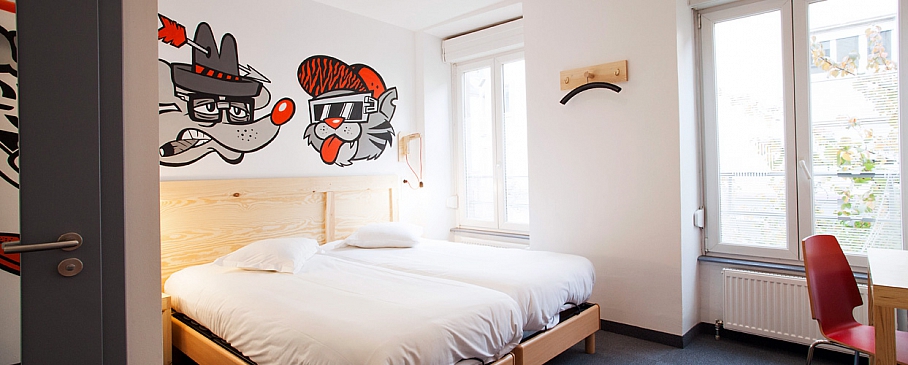 Room 109
Artist : JAEK EL DIABLO AKA LOUIS VICIUS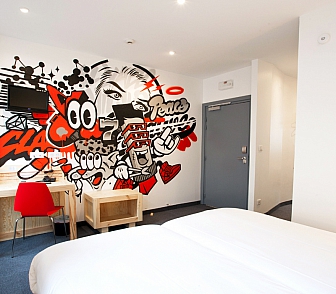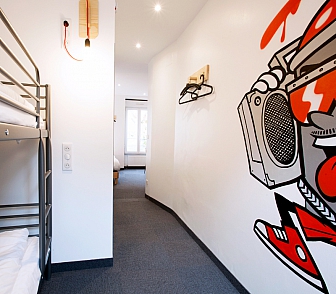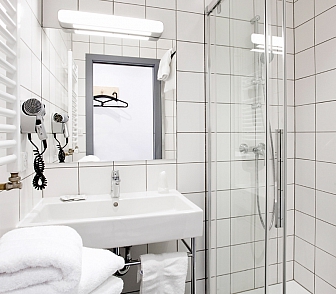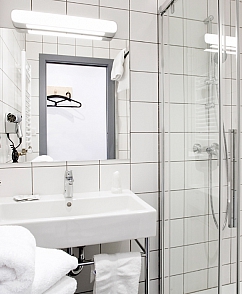 "BIG SLEEPING OF DREAM" it's a jungle sometimes…
Jaek El Diablo is a French Urban artist, illustrator, and designer. He was born here in Strasbourg in 1977. Activist of the Strasbourg graffiti movement for more than 25 years, he's a real Jack-of-all-trades, but more… master of all trades (graffiti, design, computer science, DJ…) his artwork is inspired by a mix of Urban Pop, Comics, Cartoons, Videos games…
As you do with a sample, he takes an icon, an illustrious figure to mix it with an old-school graffiti and some 80s musical culture with a hint of hip hop and punk. On the walls, on his canvas, with his computer science works or his clothing brand « Vicius Clothing », JED discharges his toxic and flashy flow.
See your ass in hell.
Enjoy the ride and be Vicius.
"BIG SLEEPING OF DREAM"
Starting at 120 €**
- 25 m²
- Streetside
- 2 Single beds
- 2 Bunk beds
- 4 People maximum
- TV
- Free WiFi
- Desk
- Walk-in shower
- Hair dryer
- air conditioning: no
YOUR STAY
This room is not available for this period
reloadpage
search
** Excluding special Christmas rates for the nights of 22 November to 31 December 2019 included.
Hotel & Restaurant, 17 rue déserte, 67 000 Strasbourg - Bas Rhin Alsace (quartier gare) / Tél : +33 (0)3 88 24 98 40 / contact@graffalgar.com