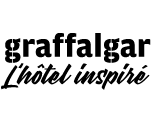 Room 105
Artist : WISE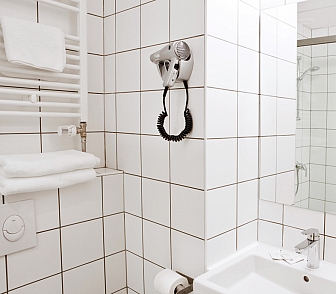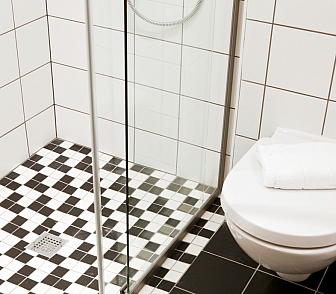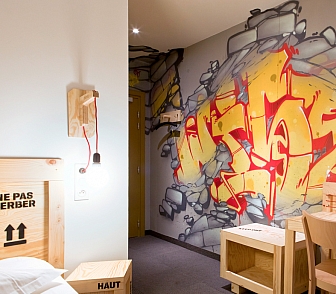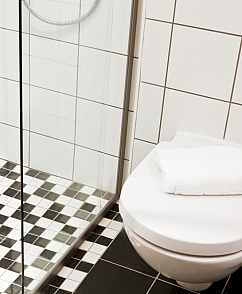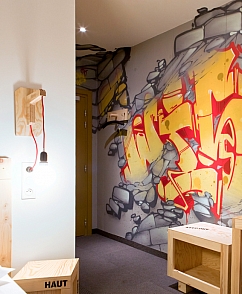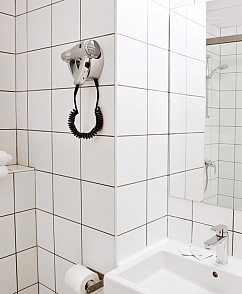 Back to the basics! Wise makes his mark on room 105,
the most comfortable of real fake abandoned places.
Wise is a «writer» (graffiti) who has been active on the Strasbourg scene for over 15 years. His favorite medium is aerosol paint. He is a big fan of American comic books, which have served to inspire variations on his signature using simple, funky letters with an emphasis on color and finish. The addition of multiple small graphic details give his lettering an original and modern feel.
Over the years his work has been influenced by his travels, encounters and participation in major graffiti events.
ENCOUNTER WITH THE WISE PHENOMENON
Starting at 80 €**
- 15m²
- Courtyard
- 1 Single bed
- 1 person maximum
- TV
- Free WiFi
- Desk
- Walk-in shower
- Hair dryer
- air conditioning: no
YOUR STAY
Number of person(s) : 1
Number of nights : 1
Rate : 80 € **
reloadpage
finalise
** Excluding special Christmas rates for nights from 27 November 2020 to 01 January 2021 included.
Hotel & Restaurant, 17 rue déserte, 67 000 Strasbourg - Bas Rhin Alsace (quartier gare) / Tél : +33 (0)3 88 24 98 40 / contact@graffalgar.com