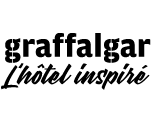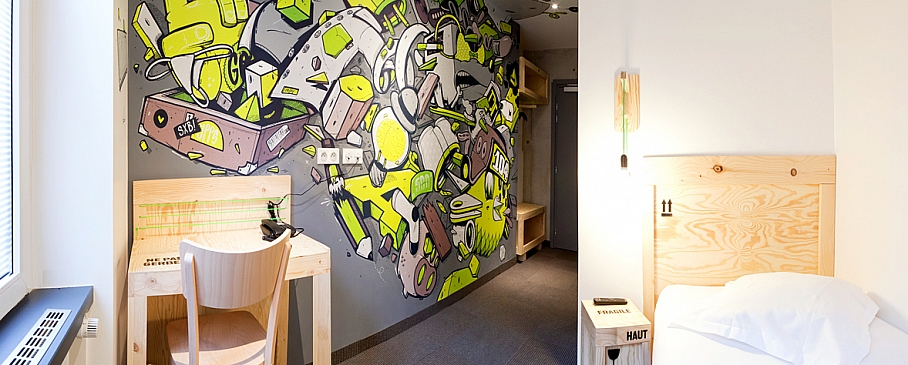 Room 104
Artist : STOM 500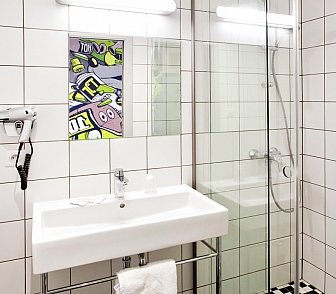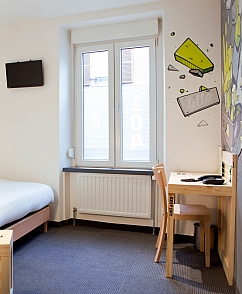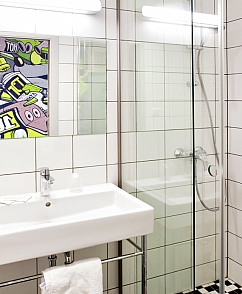 Stom 500 is a magician: he stuffed a simple suitcase with a pile of odds and ends… and ever since the suitcase was opened, the walls of room 104 have never been the same.
From paper to screen, screen to canvas, canvas to walls, the artist Stom 500 wears many hats. Taking inspiration from everything around him, from graphic design to tattoo art by way of comic strips, he reinvents the rules to create his own language.
His often colorful works are loaded with messages, dedications and references, always with a very distinctive sense of humor. He revels in bucking current trends to assert a unique personality.
Graphic designer, illustrator, graffiti artist, member of the Downtown Association.
VALISE-O-VISION
Starting at 80 €**
- 15 m²
- Streetside
- 1 Single bed
- 1 person maximum
- TV
- Free WiFi
- Desk
- Walk-in shower
- Hair dryer
- air conditioning: no
YOUR STAY
Number of person(s) : 1
Number of nights : 1
Rate : 80 € **
reloadpage
finalise
** Excluding special Christmas rates for nights from 27 November 2020 to 01 January 2021 included.
Hotel & Restaurant, 17 rue déserte, 67 000 Strasbourg - Bas Rhin Alsace (quartier gare) / Tél : +33 (0)3 88 24 98 40 / contact@graffalgar.com