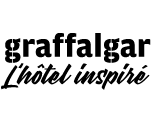 Room 209
Artist : WILLIANN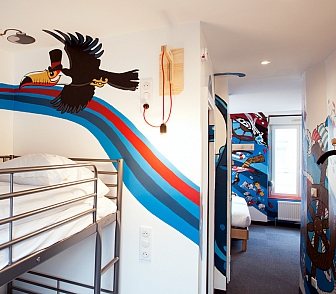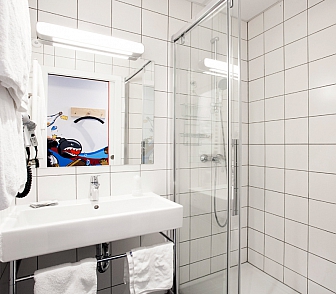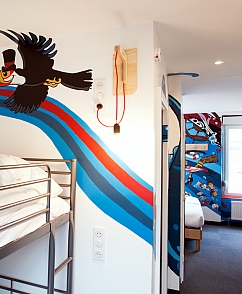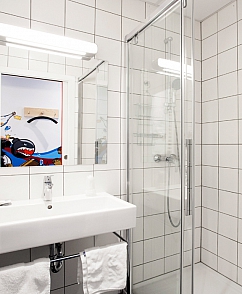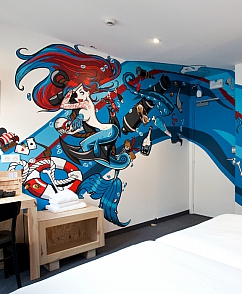 Embark on a journey into the world of piracy!
Krakens, guns, deadly beautiful mermaids, wooden legs and bottles of rum; the ship is waiting for you! Seize the opportunity of being on board to search for a treasure! Collect the hidden clues in this room and those in the streets of Strasbourg. Welcome to the Captain's Cabin. Arr!
AHOY MOUSSAILLONS !
Starting at 120 €**
- 25 m²
- Streetside
- 2 Single beds
- 2 Bunk beds
- 4 persons maximum
- TV
- Free WiFi
- Desk
- Walk-in shower
- Hair dryer
- Air conditioning: no
YOUR STAY
This room is not available for this period
reloadpage
search
** Excluding special Christmas rates for nights from 27 November 2020 to 01 January 2021 included.
Hotel & Restaurant, 17 rue déserte, 67 000 Strasbourg - Bas Rhin Alsace (quartier gare) / Tél : +33 (0)3 88 24 98 40 / contact@graffalgar.com